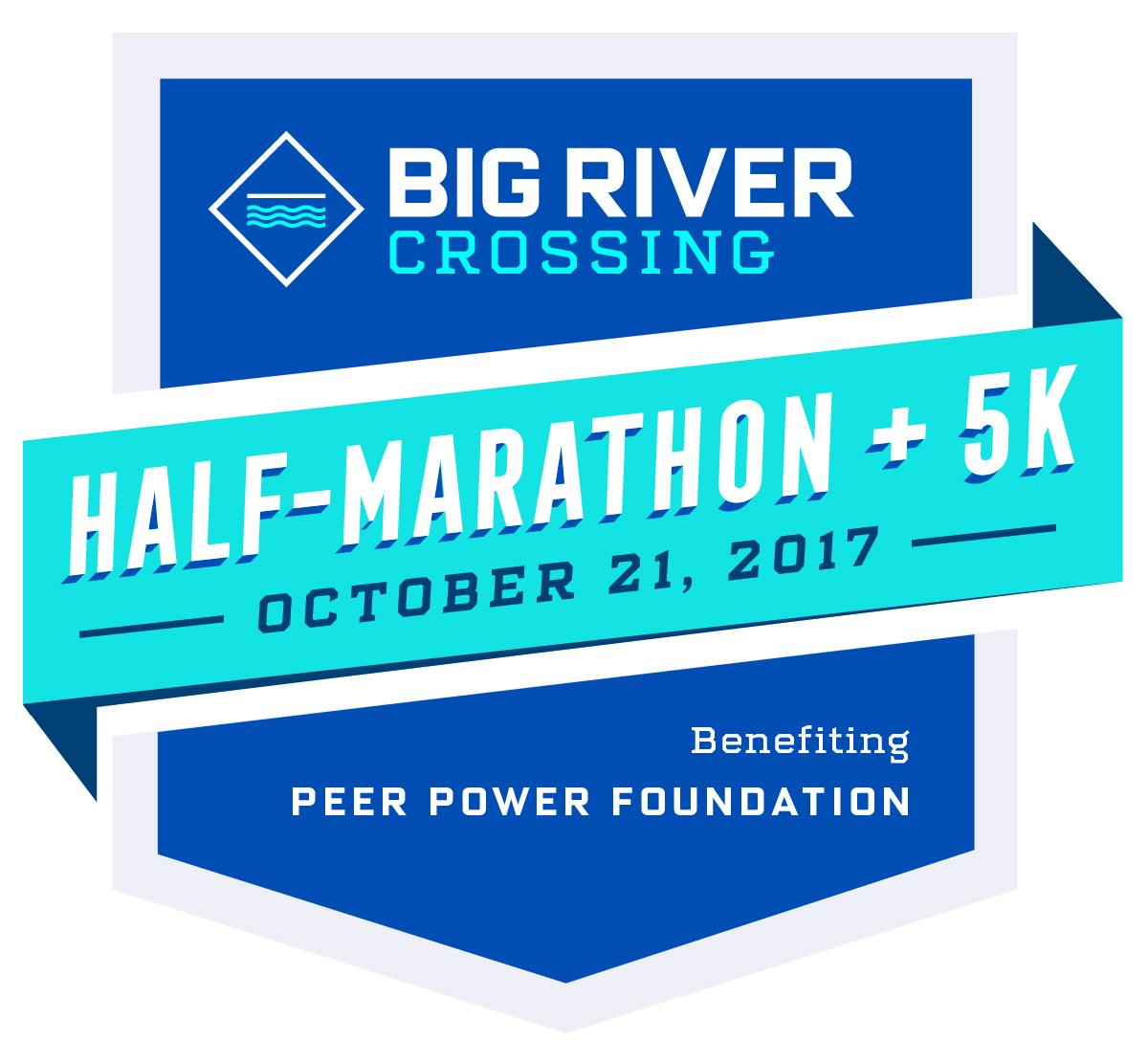 Big River Crossing Half Marathon + 5K benefiting Peer Power Foundation
Date/Time
Date(s) - 10/21/2017
8:00 am
Location
Tom Lee Park
Distance:

Half Marathon and 5K

The Big River Crossing Half Marathon + 5K benefiting Peer Power will feature the first race to make the interstate trek across the Mississippi River's longest public pedestrian bridge. Starting at the foot of Beale Street on Riverside Drive, the Big River Crossing Half Marathon will take runners over Big River Crossing, through the Big River Trail on the Arkansas flood plain, and along Dacus Lake. The event also includes a 5K through Downtown and Tom Lee Park with inspiring views of Big River Crossing and the Mississippi River.
Peer Power
These races will fund Peer Power's mission to empower and inspire scholars through their innovative student-to-student tutoring program. Peer Power is active in schools throughout Memphis and Mississippi, serving more than 1,000 students every year. Since its inception in 2005, the program has resulted in significant increases in test scores, scholarship awards, and graduation rates for students involved in the program. The U.S. Department of Education named Peer Power the Division Winner for Out-of-School programs for its 2012 National Education Startup Challenge
In 2015, Peer Power announced the Memphis Model in partnership with Shelby County Schools and University of Memphis. The program employs over 100 University of Memphis Success Coaches who are trained and deployed into high school classrooms. This unique configuration reduces the student to teacher ratio from about 28 to 1 down to roughly 7 to 1.